Featured In
Chez Lenard on Martha Stewart
Chez Lenard's "Hot Dog Epicie" is shown in the second segment "Martha's Favorites"!
1000 Places to See Before You Die: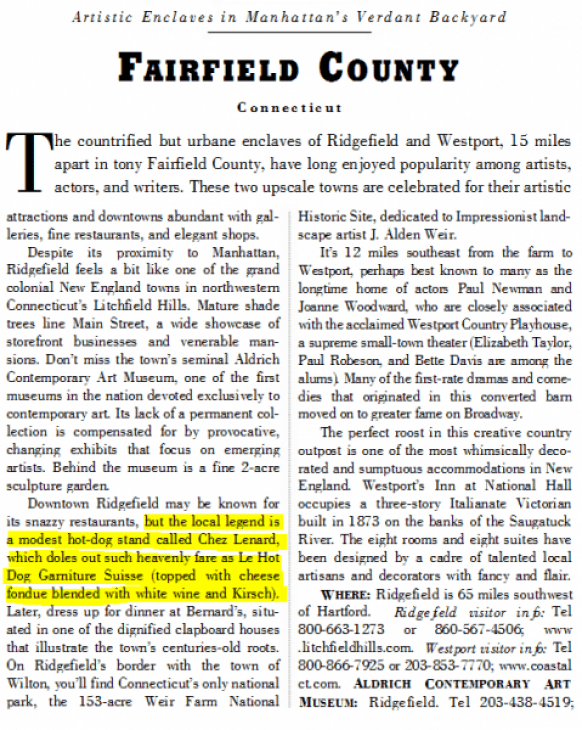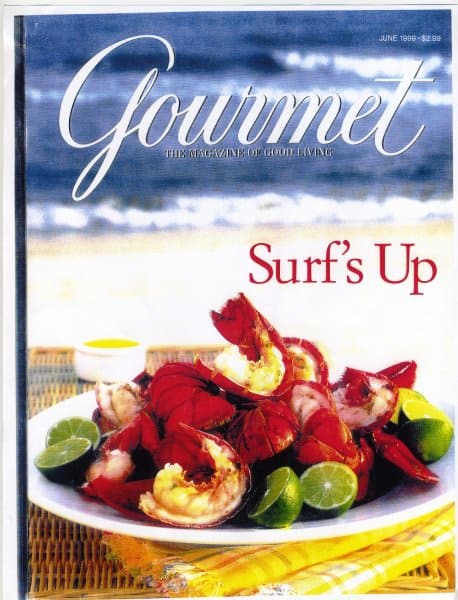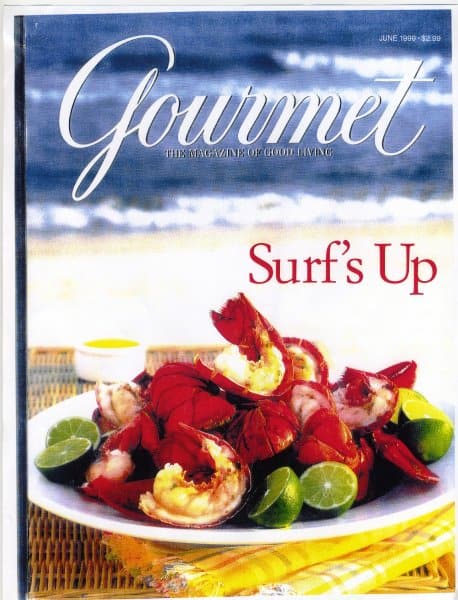 Road Food noted as "MEMORABLE, One of the best"
Chez Lenard is a sidewalk cart on Main Street with no address and no phone number. Nor are there any tables: just a couple of town benches, sidewalk standing-room and Ballard Park across the street where customers enjoy their lunch in the open air. Car customers pull to the curb, toot their horn, and get lunch delivered to their window without ever leaving the driver's seat.
Informal though it may be, Chez Lenard has class. The blackboard menu lists such epicurean delights as "Le Hot Dog Choucroute Alsacienne" (with sauerkraut and mustard), "Le Hot Dog Excelsior Veneziano" (with Italian peppers and sauteed onions), and "Le Hot Dog Façon Mexicaine (a chili dog). White wine and Kirsch are made into molten fondue for the "Logano Suisse" dog.
The wieners themselves are tres bons! They are slim, all-beef franks with a natural casing and muscular insides, long enough to stick out from both ends of the regulation-length bun, and substantial enough that a pair of Supremes (with mustard, relish, ketchup, and chopped onions) with a can of Dr. Brown's soda make an immensely satisfying meal.
Read article at source: Chez Lenard on Road Food